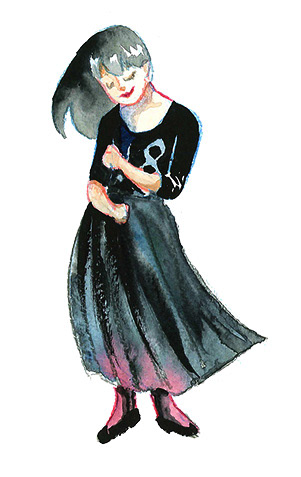 London-based, French-Indonesian

animator / director

with a keen interest in painting, drawing and printmaking. I blend watercolour and monoprint with digital 2D animation, play with both traditional and digital techniques.
Folktales, mythology and their modern renditions, such as Cocteau's Orpheus or Pasolini's Oedipus Rex, are a big source of inspiration to me.
Past experiences

 include work in advertisement, animated TV series, installation, and many different types of short films such as animated documentary, institutional films, festival trailers, music video and narrative shorts. 
C

lients
 and collaborators include Channel 4 Random Acts, BBC Documentary, LADbible, the Archaeological Legacy Institute, Crosswalk Records, the Visible Poetry Project, Royal College of Art's Intelligent Mobility Design Centre and more. 
Feel free to get in touch for project specifics and new ideas !
Software:

 Excellent knowledge of Adobe CC (Photoshop, After Effects, Premiere, Indesign, Illustrator) and TVPaint, Office Suite, Maya (basics)
Technical skills:

Traditional drawing, painting & printmaking techniques (charcoal, graphite, acrylics, watercolour, gouache, monoprint).
Languages:

French (Native), English (Fluent), Japanese (JLPT Level 4), Indonesian (conversational)
laura.ntamara @ gmail.com